Tim Burton movies are easy to pick out from the rest of the movies you may have seen. They are quirky and dark. They tell stories in a way you will remember them.
His first big screen movie was Pee-Wee's Big Adventure. From there, he directed Beetlejuice, Batman, Edward Scissorhands, and Batman Returns. Then he conceived the cult classic The Nightmare Before Christmas.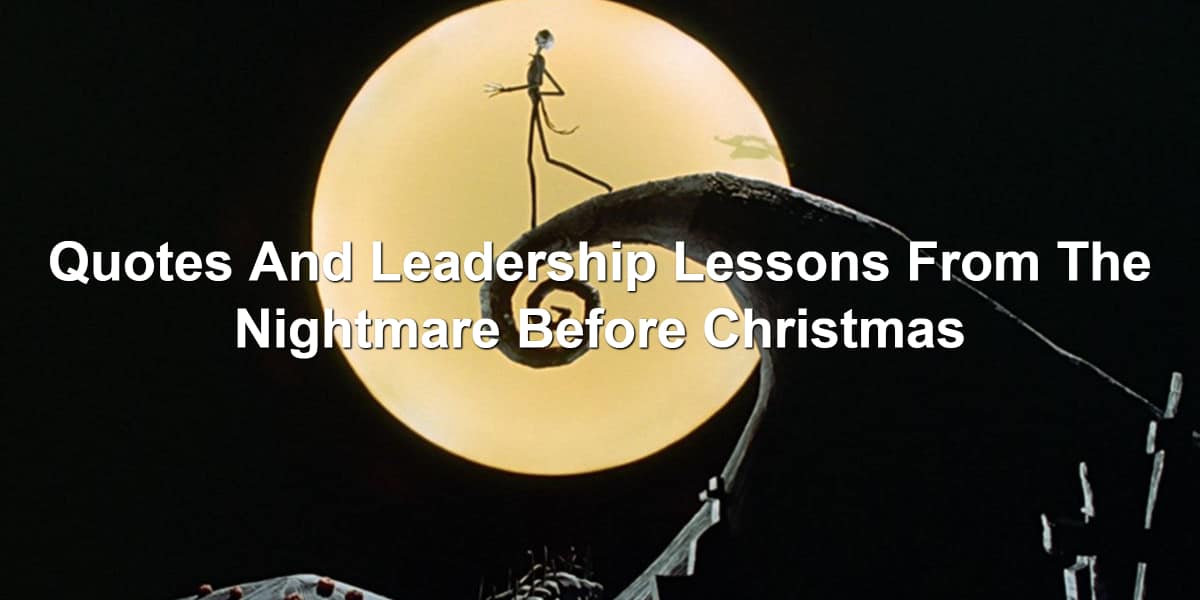 The Nightmare Before Christmas is a stop-motion animated film. The dark fantasy musical tells the story of a disenchanted Jack Skellington (Chris Sarandon) as he tries to fill an emptiness in his soul. Throughout his journey to Christmas Town to trying to bring joy to people he doesn't understand, Jack Skellington fumbles his way back to a realization he didn't know he wanted.
It's time for the latest Reel Leadership article. Will you join me on the journey through The Nightmare Before Christmas as we explore the leadership lessons you will find?  Read more...