Consider Giving On Giving Tuesday!
Today is a day of Global Giving. After gorging ourselves on turkey and pumpkin pie and spending obscene amounts of money to get the best deals for Black Friday and Cyber Monday, we can join in with others from around the world to share our support of worthwhile causes.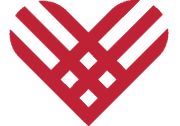 If you're struggling to decide who to give to on this Giving Tuesday, may I suggest these charities?
Grace's Table offers a firm foundation for teen mothers and their children, from mothers-to-be, to newborns and toddlers.
Save The Storks partners with pregnancy resource centers and give abortion-vulnerable women a choice that will change their lives forever.
Greater Newark Holiday Fund is raising funds to give homeless men and women a pair of warm socks for the winter.
Pound Buddies is a no-kill dog and cat shelter in Muskegon, Michigan.
By partnering with any, or all, of these charities, you'll be making a difference in the lives of people. Consider giving on this Giving Tuesday.