Could you imagine living a life of abject poverty? You don't know where your next meal will come from. You don't know how long it will take you to walk the 5 kilometers to school? There's even the possibility your mother or father will be dead upon your return.
Everything is uncertain. And everything is unpleasant. That was the life of you Phiona Mutesi.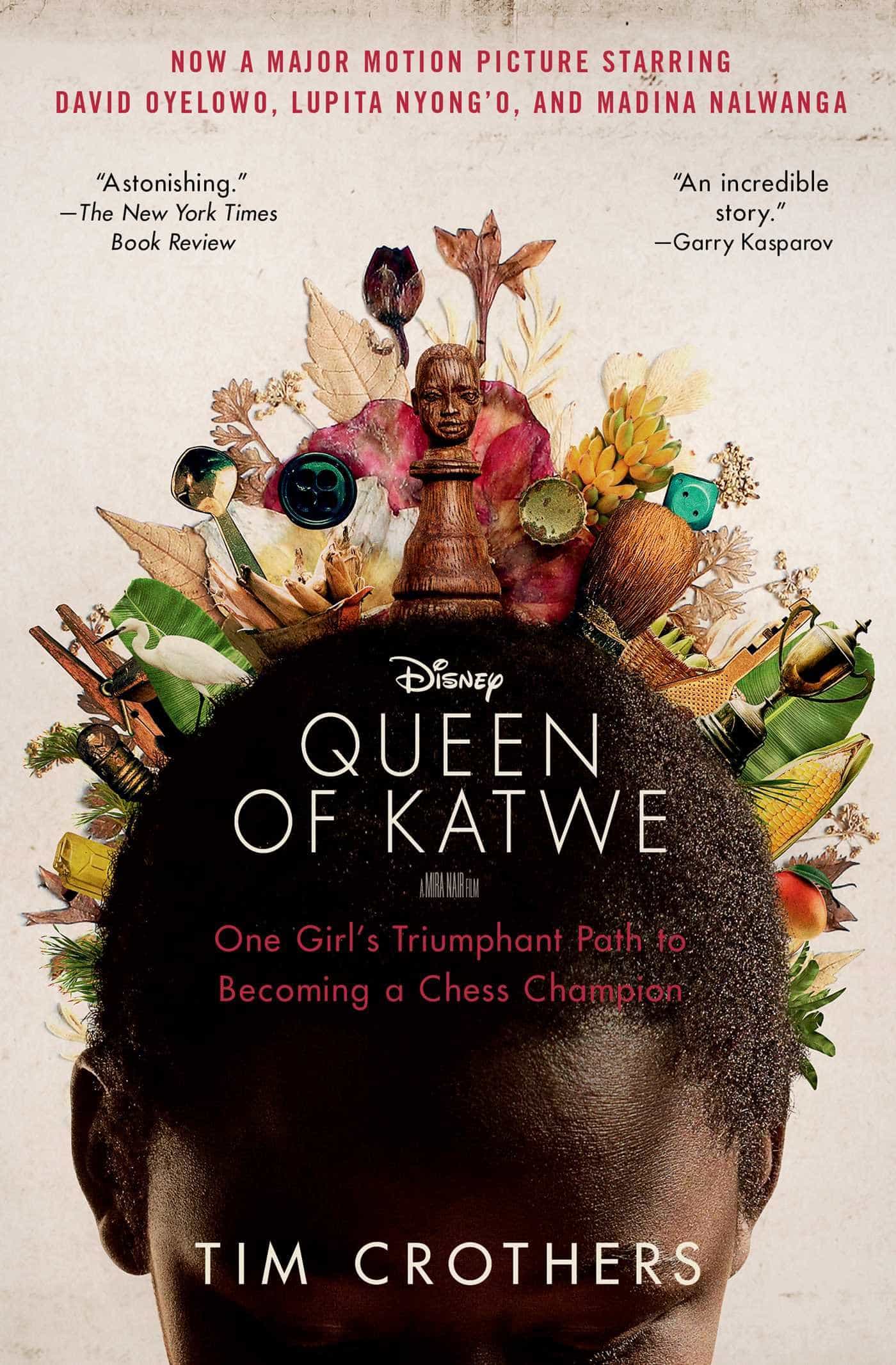 Growing up in Katwe, a slum in Uganda, that was Phiona's life. She had no certainty. And life was more than likely going to be extremely hard on her.
Then everything changed when she stumbled upon a chess club run by Robert Katende.
Robert hadn't led a great life either. He was a war refugee who became a missionary through Sports Outreach Institute.
He helped Phiona change the course of her life. And that of many other Ugandan children.
This is the story that is told in Tim Crothers' book The Queen of Katwe.
Today, we're going to dive in and discover the leadership lessons you can pull from Robert and Phiona's lives.
Leadership Lessons From The Queen Of Katwe
1. People change:
Because of the unrest in Kiboga, there were many displaced refugees. Upon their return, many weren't even recognized by their own family members.
Over time, you'll notice that the people you've been leading for years have changed. Their passions are no longer what they used to be. Their level of engagement decreases. Sometimes their whole demeanor changes.
Like those we lead, we also change. We become new through the experiences we face.
Recognize that you will change. So will the people you lead.
2. Leaders need to be prepared:
Robert Katende was approached for a position with the ministry outreach Sports Outreach Institute. His mentor Aloysius Kyazze saw potential in Robert.
Kyazze said "I saw Robert coming to the position as a raw material which God needed to be prepared. He was not a servant at the time he first came to me. No, no, no. He was a young boy…. When we are called to serve, there must be a process and then later on we ascend."
Sometimes you step into a leadership position totally unprepared. This leaves you feeling uneasy and restless. You feel like you don't know what's going on.
That's because you don't! You were thrust into the position.
While this happens frequently, moving to a leadership position is much easier when you are prepared for the transition.
Prepare, prepare, prepare.
3. Grab a mentor:
When Phiona first arrived at the chess club, she was clueless about the game of chess. She'd never heard of it before.
This is when Katende encouraged Phiona to be mentored by another young girl, Gloria Nansubuga.
Gloria wasn't great at chess. However, she was better than Phiona. This meant she could mentor Phiona with her current skills until Phiona reached that level.
Finding a mentor can be scary. You're asking someone to give up their time to move you forward.
Yet, if you want to move forward in your leadership abilities, you best find someone who can get you to the next level.
They'll help you see areas you're missing it in. They'll also help you move past obstacles and show you what you could do better.
Mentors are there to help. Grab one.
4. Be sensitive to others:
Rodney Suddith, a local pastor from Virginia, told a story of how he had never been in a classroom with a person of color all the way through school. Still, his parents encouraged him to never make any kind of negative statement towards any ehnic group or person of color. He needed to be sensitive to those around him.
This served him well as Russ Carr began to groom him to take over the reigns at Sports Outreach International. He had a firm foundation on how to treat others.
By choosing to lead, you're going to encounter people who hold different beliefs, come from backgrounds you're not familiar with, and much more.
Be sensitive to these individuals. Just because they're different doesn't mean they're not valuable.
They are and you're responsible for them.
5. What seems unimportant may be very important:
While trying to qualify for the Chess Olympiad, Phiona was able to secure a position easily. After becoming the first woman to qualify for the Olympiad, she had some of the other women begging her to consider calling a draw to their chess match.
At the end of the tournament, Phiona gave away a game that she thought meant nothing. It did.
Had she won the match, she would have been considered Uganda's national chess champion.
Something so little, so inconsequential turned out to be a major deal in Phiona's life. Had she fought a little harder, she could have been a national chess champion.
What's something you have considered unimportant in your leadership? What have you ignored or given up on?
This could be the piece that is holding you back from great success. Go back, reevaluate this unimportant item. See how it can play into your leadership success.
6. God makes a difference:
One of the reasons Phiona's life was drastically altered was because of God. He intervened multiple times in her life.
She was dead twice, both times she came back from death. The chess club she stumbled upon was founded by a Christian organization. Her attitudes and thought patterns have drastically changed since accepting Christ as her savior.
God made a difference in her life. God can make a difference in your life.
I've been changed because of my faith in God. Through trials and tribulations, I have something to look forward to.
I hope you can find the peace and joy Christ brings to life as well.
Review Of The Queen Of Katwe
The Queen of Katwe was an inspiring story of the intersection of multiple lives that changed the life of a little girl. While The Queen Of Katwe was not what I was expecting, it was an enjoyable read.
Reading the story of young Phiona Mutesi, hearing her struggles and pain, and seeing her overcome it, was inspiring. Even though she hasn't fully overcome the life in Katwe.
Knowing that others can become better, can continue to improve even when it looks like there is no hope, will push me on. I hope her story will push you to become better as well.
Phiona's story was also well written, though hard to read at times. This came from two directions.
The first is that Phiona and the people who impacted her life didn't always have a good life. Hearing of the loss of parents, siblings, and children was depressing. These things are hard to take in, especially in the Western world.
The other thing that made Queen Of Katwe hard to read was some of the verbiage that was used in the book. Crothers took direct quotes from those mentioned. Many of these quotes came from non-english speakers. The english was broken or garbled and I struggled to read these portions of the book.
Yet, I can't fault Crothers. He kept true to the stories of those featured in Queen Of Katwe.
If you're looking for an inspiration read, one that will knock you out of your pity party, I can't recommend Queen Of Katwe enough.
If this sounds like a book you would enjoy, you can grab your copy at Amazon.
Question: Have you read the Queen Of Katwe? If so, what inspired you the most? If not, what leadership lesson that I shared do you think is most important? Share your thoughts in the comment section below.
Note: I did receive a reading copy of Queen of Katwe from BuzzPlant in return for an honest review. My opinions are my own and not influenced by receiving the book.