Jonathan Malm is the author of Created For More. The book is a 30 day devotional for anyone who creates or longs to create something.
Having read through the devotional, I thought it would be great to bring Jonathan to the blog and ask him a few questions relating to his new devotional.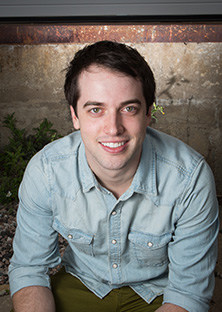 In this interview, you will learn:
What Created For More is all about
Should we separate our spiritual and business life?
How do you find the dreamers and doers and people who see the greatness in you?
Why you should get into conversations with people on airplanes
How do you draw out the dreams and passions of those you meet?
Why is it important for leaders to develop a devotional habit?
The power in filling your cup and powering yourself out to others
Is creativity just for artists?
The power in using "What If?" type of questions to show you innovative ideas
Should you encourage people who are arrogant or doing the wrong things?
Why BEing is important
What truly defines you?
How can young leaders live out their faith while leading?
The way to begin thinking original thoughts
Jonathan Malm delivered some killer insights into leadership and faith during this interview. I hope you enjoyed the interview and might think of picking up his book.
You can pick up Created For More at Amazon for under $8 in the Kindle format or under $9 in paperback.
It's definitely worth picking up the book and I hope you do. Created For More will help change the way you think about devotionals and your faith life.
He's also recently released the book Unwelcome: 50 Ways Churches Drive Away First-Time Visitors. While I haven't read this book, I can see it being a great resource for church leaders.
If you want to get in touch with Jonathan Malm, you can check out his blog or follow him on Twitter.
Question: How could being more creative help you lead better? I want to hear your insights on this in the comment section below.
Latest posts by Joseph Lalonde
(see all)