Most of us like to get new books, gadgets, and toys. The newest Apple iPad or MacBook Pro. A Canon 7D Digital SLR camera. Or maybe it's the latest, greatest leadership book.
The purchase will probably be done online. And I've got great news for you today…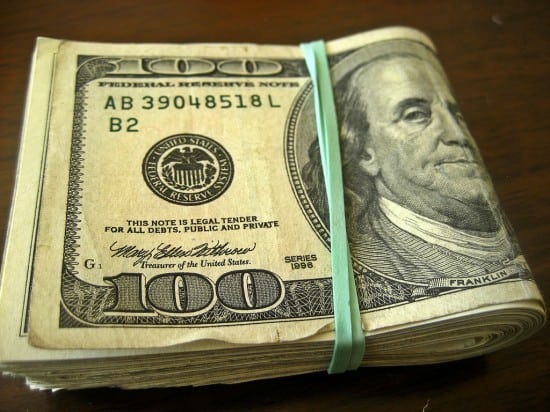 As a leader, it's our responsibility to spend our money wisely.
Why? Because it:
allows you, the organization, or ministry to give freely
shows that you are a good steward
relieves the worry and anxiety that poor spending habits can bring
There's many ways that you can spend money wisely:
Create a budget
Spend only what has been earned
Limited or no use of credit cards
Getting the biggest bang for your buck
And that's what I want to share with you today. A  simple tip on getting the most out of your money.
If you're anything like me, you do quite a bit of shopping online.
Companies like NewEgg.com, Amazon.com, Staples.com, or any number of other online stores.
They make the shopping process easy and painless. You hop on the site, choose your items, and complete your purchase.
I'd like to show you one additional step that can save you hundreds of dollars a year. And it adds less than a minute to your buying experience.
You may not have heard but those stores are looking for your money. And they're willing to pay to get it.
They've partnered with sites that will pay you to shop. All you have to do is visit through their link.
There are many sites that do this. But I've narrowed my focus down to three.
Mr. Rebates – Offers $5 bonus just for signing up (my favorite cashback site)

Ebates – Get $10 for signing up and getting your first cashback
Top Cashback – No cash back signup bonus but offers great cashback rates
By simply visiting each of these sites before making a purchase, I'm able to see who offers the largest cashback amount. With that information I'm able to make an informed decision about what cashback site to use.
All I have to do is click through from the cashback site, fill my shopping cart, and finalize my purchase. In a couple of weeks my account will be credited with the cashback amount. When my account hits the cashout level, I'm paid via check or PayPal.
Using this method, I save over $300 a year shopping online. That means more money for ministry, for business, and for my household.
It's one way that I can be a good steward of the money I've been blessed with.
Question: What could you do with an extra $300 a year? Do you have any questions about cashback sites? Please share your thoughts in the comment section below.
Latest posts by Joseph Lalonde
(see all)