What I believe to be the best church leadership conference is happening in just over a week (October 5th and 6th). Atlanta will see the Catalyst Leadership Conference return for another year at the Infinite Energy Center.
Today, I want to share with you the Catalyst Atlanta speaker lineup and what you can expect from the Catalyst Conference.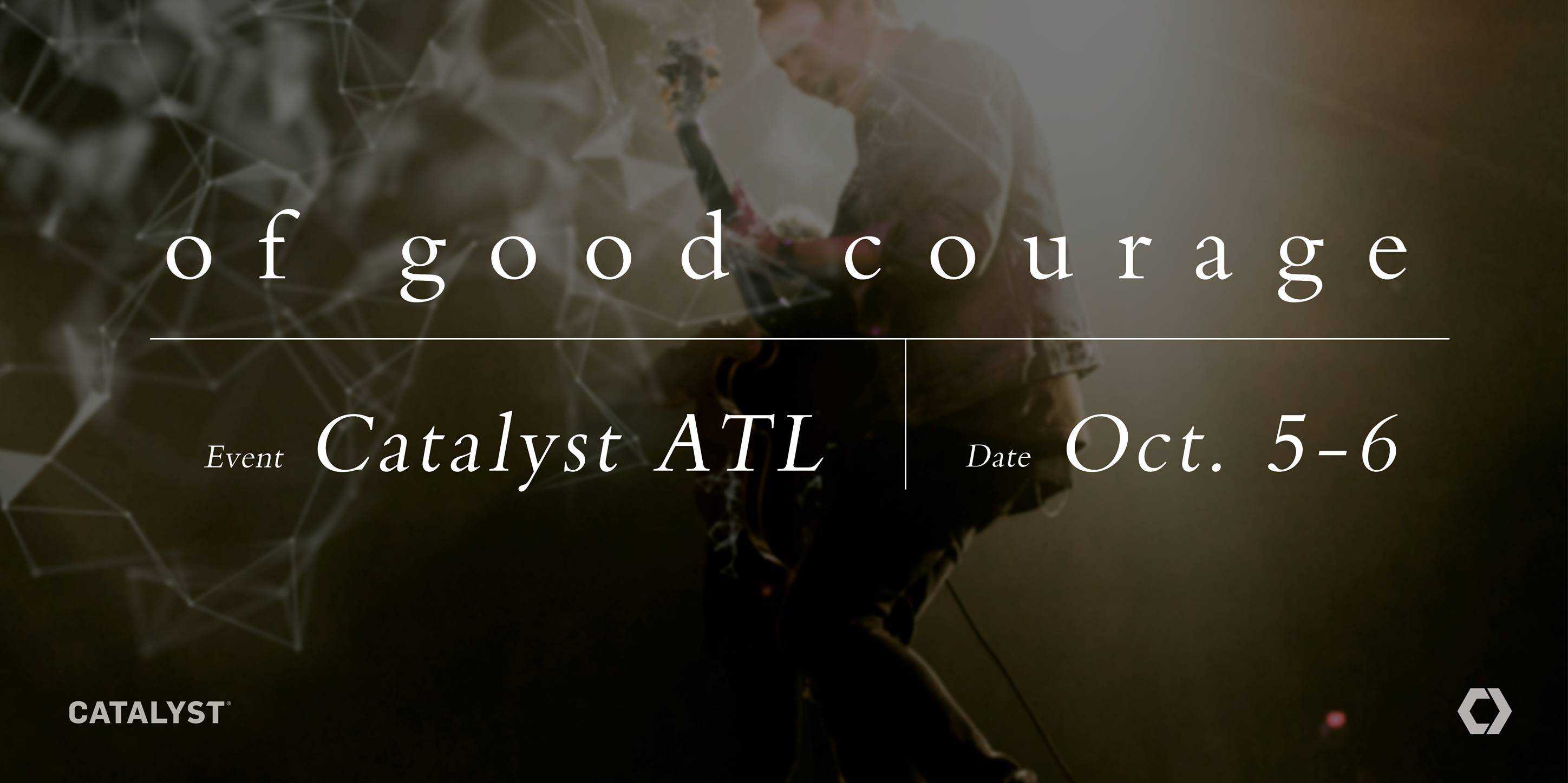 What Is The Theme For Catalyst In 2017?
Who Will Be Speaking At Catalyst Atlanta 2017?
Catalyst always brings the best and brightest in the leadership sphere to their conferences. This year will be no different. Check out the Catalyst Atlanta speaker lineup below.
Andy Stanley – Check out the Andy Stanley video below to hear him share how courage is your tipping point.
Brene Brown
Tim Tebow
Christine Caine – Christine Caine shares in this video about the risks of freedom.
Robert Madu – In this video, Robert Madu asks the question: Who are you racing?
Daniel Pink
Katie Davis Majors
Bill Hybels
Bob Goff – One of my all-time favorite speakers, Bob Goff, shares the dangers of living in comfort and the reward of living on the edge with Jesus.

Christy Wright
Carlos Whittaker
Jeremy Courtney

Musical acts at Catalyst Atlanta will include

Hillsong Worship
Mosaic MSC
Johnnyswim

What's Holding You Back From Attending Catalyst Atlanta This Year?

If you're a leader, especially a church leader, I can't recommend the Catalyst Conference highly enough. Every year I walk away with new ideas on how to lead better. You will too.

If you'd like to get a great deal on the Catalyst Conference, I've got the hookup for you. By using the rate code JOSEPHLALONDE, you will get $100 off of your Catalyst ticket.

All you need to do is go to https://catalystleader.ticketspice.com/catalyst-atlanta-2017 and register using the above rate code.

Hope to see you there!

Question: Have you been to a Catalyst Conference before? If so, what was your favorite experience? If not, what would you hope to get out of attending a Catalyst Conference live? Let me know in the comment section below.
Latest posts by Joseph Lalonde
(see all)