Note: Draft, notes from Catalyst Atlanta 2013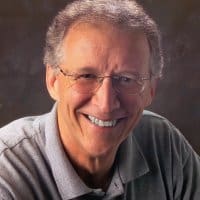 John Piper opens his session with a prayer.
Great to finally see John Piper live.
The Biblical answer to identity has been: A human being, insert your name, is a creature of God with a nature designed by God for conscious displays of God's greatness and his beauty and his worth.
What we lost is being restored. To make much of God
We were designed by God to display God's identity.That's who John is. That's who I am. That's who you are.
Genesis 1:27 – Talks about image.
Images are designed to image. You draw attention to the image. That's the purpose of an image.
Why did God create 7 billion images of Himself? To make Himself known.
He is passionately devoted to filling the world with Himself. We are statues of God.
Isaiah 1:47 – Talks about man being created for God's glory.
Put God on display. Show what He is like.
We failed. We said to God NO.
Instead we've wanted to show OUR greatness.
God never fails. He does what He says. So Jesus comes to die for us.
Thus, beginning a recreation process.
What is this new creature?
Colossians 3:10 – Back into the image of God
God will have His people. They will be remade. So that they will be who they were first made to be.
We exist to display the excellencies of God.
Why has He given us tongues and hands? So we can feel and taste the goodness of God.
That is our identity. That is how we should be known.
1 Peter 4:11 – So God may get the glory. It all belongs to Him.
We are new. We are being conformed to our creature. We are meant to make much of God.
Conclusion
We are to be known as one who reflects God's goodness.
What's the obstacle about identity?
The more clearly he saw was made in His image, that he was remade in Christ, the more obvious the obstacle became clear. Megalomania
The solution:
Enjoy God above all things. Or treasuring Him above all rivals.
Did He create me to use me or to love me?
Pursue your satisfaction in Him all the time. Make it a mission to help as many people as possible to find the satisfaction in God.
This changes everything in the ways that you help people.
Is this God's word?
Philippians 1:20-21
20 lays the base, 21 explains the how.
Philippians 1:23
Everything taken away but Jesus is gain.
Biblical Arguments:
1. The Bible commands you to delight in God – Psalms
2. Pastors should work for the joy of their people in God – 2 Corinthians 1:24
3. Bible shows the nature of saving faith is the coming to God for satisfaction – John 6:35
4. The nature of evil shows we should pursue God- Jeremiah 2:13
5. The nature of conversions shows we should pursue God all the time – Matthew 5:24
6 . The Bible threatens terrible things if we're not happen – Deuteronomy 24:7
7. You will be called upon to make sacrifices to make yourself joyful – Mark 8:34
8. Love for others flows from the pursuit of your joy in God –
9. What should motivate you (to bring flowers to your wife)?  Duty shouldn't be the motivation.
Latest posts by Joseph Lalonde
(see all)