This is a contributed post to JMLalonde.com. For more information on contributing a post, please see our contributing policies.
Starting your own business in today's economic climate is tough. Although you may hear tall tales about new entrepreneurs earning millions and retiring at 35, the truth is that making a new company is hard and time-consuming work. There are several secrets to a successful startup, and understanding these and taking them into consideration can give you a great advantage.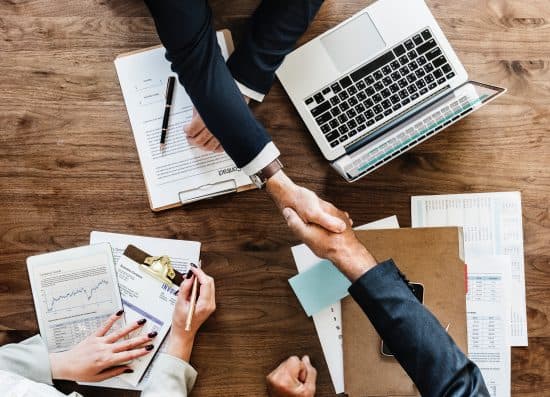 Find A Purpose
Arguably the most important factor of your startup is its purpose. Most fruitful businesses were created to provide a fix or solution to an existing problem, to make a process more simple, or to discover or invent something that was missing in their chosen field of expertise. This doesn't really narrow it down, but it's up to you to decide what you believe you're good at. A popular option amongst many younger entrepreneurs is the creation of their own app – be sure to search https://www.intellectsoft.net/services/ios-app-development-services for some of the best app-related services. Having said this, if you do not have passion for your idea you simply will not succeed, no matter what it is you choose to pursue. Passion will get you through the first few months (or years) of finding your feet, and give you the energy to wake up each morning and face whatever the day's work has to throw at you. It's so important to get enjoyment from your work because without this you will be much more inclined to give up and throw away all of your hard work.
Play An Active Role
After initially starting your own business, it's easy to get swept away by the fast-moving pace of it all. As your startup grows, your knowledge and authority will be needed in all corners and you have to play an active management role. This means you have to employ great staff that you trust to carry out some of your work and encourage these employees to complete tasks to great standards by making them feel valued. You should play a big part in sourcing these employees to ensure they have the same drive and the required skills, and to see whether they have the right motivation to help your business grow.  A good manager is one that sets a good example to all of their employees: an example of determination, hard work, initiative, and passion. There are a few specific qualities that an effective leader must have, such as being very adaptable.
Assess The Risks
Risks can come with basically any new venture, but they should not put you off taking your shot. It's natural to face problems during the development of your new company, but it's how you react to and overcome these challenges that really matter. Planning ahead and evaluating what may occur is a great idea to minimize damages in the future, but things cannot always be prevented from happening. Financial risks should be considered first and dealing with these is a top priority – if you are taking out a loan to fund your startup, be sure you will be able to afford repayments. Legal risks come next, and these include factors such as copyrighting or patenting logos and designs and following government legislation and guidelines like health and safety policies. To find out about other possible risks you might encounter when launching visit https://www.startupdecisions.com.sg/startups/launch-and-growth/startup-risk-management/ and keep these to a minimum.
Make Your Marketing Amazing
If you're not an expert when it comes to marketing, it might be time to source a means of improving your skills for the better. You can create the best product, service or company on the planet, but if nobody is made aware of its existence on the market then the customers simply will not come. Reaching a wide audience is crucial for the initial success of your startup, so the more effort put into marketing the better as this will help you to properly establish your brand. Marketing can boost your sales by enabling you to become more accessible and discoverable, creating that precious reputation as soon as possible and allowing you to put yourself on the map. Marketing is cheaper than ever before, so it doesn't cost a lot to get started.
Hopefully, these informative tips should get you on the right road to building a successful startup.  Be patient, as you can't build an empire overnight. Stay focused on your end goal, work hard to make it become achievable, and something beautiful will surely blossom before your eyes.
Latest posts by Joseph Lalonde
(see all)