The last 4 years have seen me attempting to conquer a major fear of mine: Heights… Yeah, the man who has jumped out of a plane at 10,000 feet and climbs frozen waterfalls is petrified by heights.
That's one of the reasons for my many crazy adventures. Especially ice climbing along the Pictured Rocks National Lakeshore.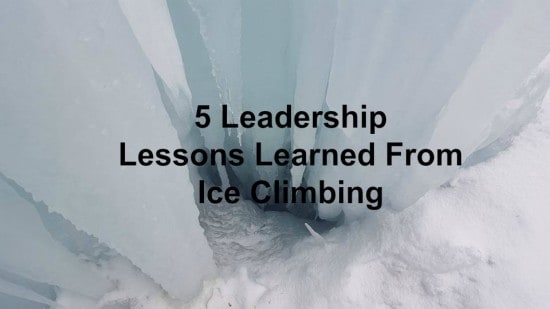 Through these climbs, I've seen many leadership principles carried out. And I want to share them with you today.
Leadership Lessons From Ice Climbing
1. Offer encouragement: Four years ago, I was a newbie to the ice climbing world. All I'd ever seen were pictures and videos of other ice climbers.
While it looked awe-inspiring, it also looked dangerous and scary. Especially for someone scared of heights.
This year, we had 5 new climbers on our trip and I was reminded of this.  Read more...