A Reel Leadership Article
Bridge Of Spies is the true story of one man who went beyond the call of duty.
After being recruited by the US government to be the lawyer for an accused Russian spy during the Cold War, he becomes an unlikely hero. Once he finished his duties with the Russian spy, he was then recruited by the CIA to bring home a captured pilot being detained in the Soviet Union.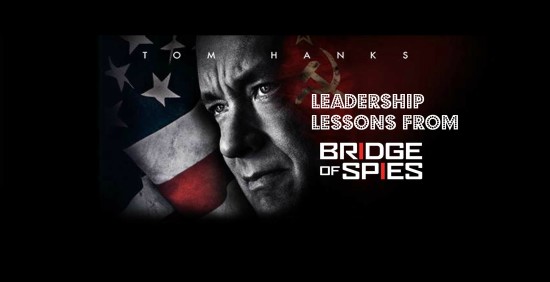 In Bridge Of Spies, Tom Hanks plays James B. Donovan, Mark Rylance plays the Russian spy Rudolf Abel, and Amy Ryan is Mary Donovan. The starring cast is an amazing lineup. And the movie follows suit.
But what truly stood out in Bridge Of Spies were the leadership lessons. They came one after the other. I hope you're ready to learn and be entertained.
Bridge Of Spies spoilers below  Read more...