I'm excited for my good friend Dan Black. Today marks the release of his new book The Leadership Mandate.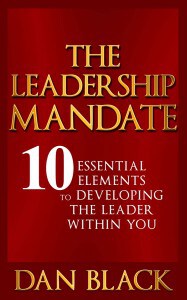 Last week I had the great opportunity to sit down and chat with Dan via Google Hangouts. Check out the interview below.
During the Google Chat, we discussed:
What caused us to take a path towards personal development
How mentors/coaches have impacted our lives
I hope this gets you excited for his book. I've personally read it and believe it's a call all leaders need to answer.
During the first week of the book launch, September 30th through October 7th, Dan pulled together 6 great resources that will help you as you journey to be the leader you were meant to be.
When you order your book during this time, you'll receive:
The Big Blog Push eBook  Read more...