Have you ever played a game of chess? It's a game of strategy. It's also a game of value.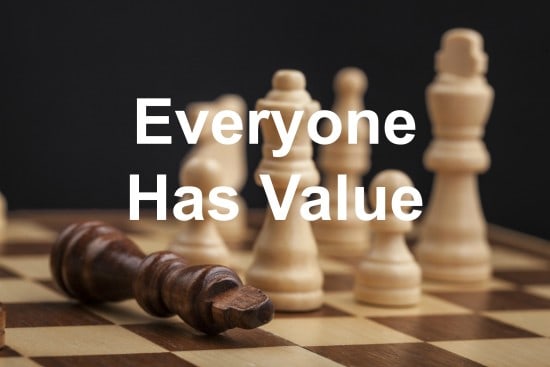 Each chess piece has value. Each piece has its purpose.
From the Pawn to the King, there's value to be had.
Everyone Has Value
Much like chess, every member of your team has value.
From the janitor to the salesman to the CEO. Each person brings a unique skill to the table.
Take the janitor for example. He takes pride in keeping the shop floor clean and safe. He also takes out the trash in the office area and makes sure any messes are cleaned up.
This can add tremendous value that we don't see.
The clean shop floor provides for safe transport of materials. Team members will feel better because there's a sense of calm with an uncluttered floor. Read more...