Seeing April come to an end marks one third of the year gone. Can you believe it?
The year 2015 seems like it started yesterday but we've already entered the fifth month of the year. Crazy, I tell you!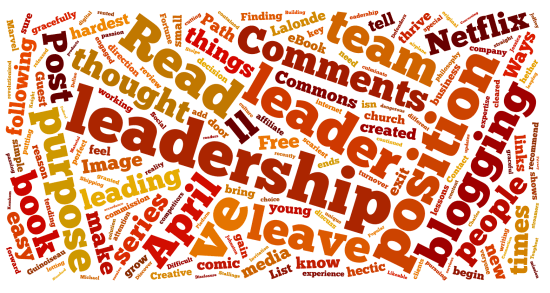 I hope this year has only gotten better for you as the year has progressed. Ours definitely has.
With that said, it's time to get to business today. Today's post is all about what happened last month and what's going to happen going forward.
So, let's take a look at the top posts, the top commenters, the blog statistics, and happenings in my life.
Top Blog Posts
1. 12 Leadership Lessons And Quotes From Furious 7
2. 20 Encouraging Bible Verses For Young Leaders
3. 16 Leadership Lessons And Quotes From Big Hero 6 Read more...