We're three-quarters of the way through 2013. The end of the year is quickly approaching.
Have you been moving towards your goals and accomplishing the things you wanted to this year?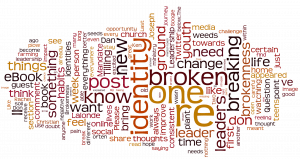 Honestly, I've been approaching my goals slower than I wanted to. My eBook should have been released by now. I should have more followers than I do. I should feel more accomplished than I do.
Sitting here, I'm shrugging my shoulders and telling myself: It's okay. And it is. We are where we are. Once we realize this, we can move on.
So, regardless of what you've accomplished or what you've knocked off your to-do list, you can move forward today.
With that behind us, let's take a look at the top blog posts, top commenters, and site statistics. Heck, I'll even through in some news! Read more...