Or maybe I didn't almost die. Maybe I just came close to death in my mind. To me, that's close enough.
So, what happened to make me come so close to death? What could have made me think that my life was going to end?
This near death experience happened while I was ice climbing in Munising.
The day started out like any other ice climbing trip I'd ever been on. We arrived at the frozen waterfall. John, our ice climbing guide, setup the climbing routes. And we began to climb.
Then someone saw a perfect place to explore. There was beautiful ice and a way up behind the frozen waterfall.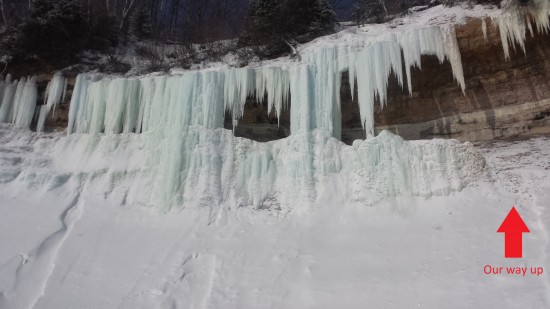 Only this quick way up wasn't so quick for me. Instead, it became a trial of fear and dread and the feeling of death crept upon me. Read more...