Catalyst Atlanta once again opens up with Andy Stanley. He's the senior pastor of North Point Ministries and the author of Ask It!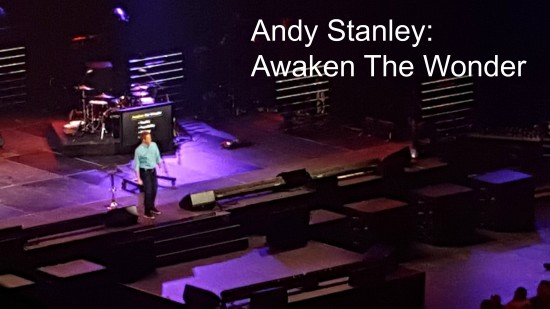 We've all experienced an awakening of wonder at some point in our lives. For men and women, it's typically different.
For men, it's when we walked outside one day and BOOM! We saw the girl next door and we experienced her beauty, we smelled scents that we never smelled before. Wonder was awakened.
For women, it happened when they were walking down the mall. That same store that was passed by multiple times or your mother dragged you into suddenly lit up as you saw that pair of shoes. Wonder was awakened.
Then, there was the wonder of babies being born, coming to faith, realizing God loves us unconditionally. Wonder was awakened.
When Wonder Is Awakened
Something magical happens when the wonder is awakened. Read more...