This weekend saw the lovable, banana shaped evildoers from Despicable Me and Despicable Me 2 return to the big screen. In Minions, we get to see the semi-origins story of the bad guys you want to love, and maybe eat (they do look like bananas after all).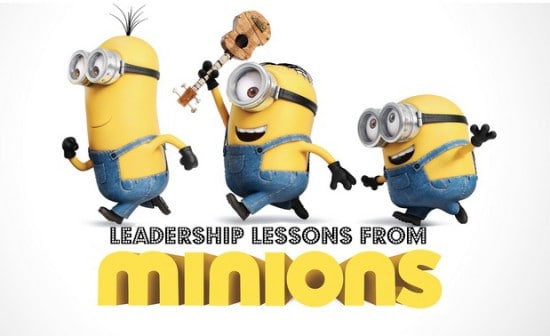 The Minions can't seem to keep a master. Time after time, we see the Minions accidentally offing the one who's supposed to be leading the tribe of yellow guys.
That is until one brave Minion stands up and decides things are going to change…
Then, hilarity and leadership lessons ensue.
Minion SPOILERS ahead
Leadership Lessons From Minions
1. Narrator:
Nope, it wasn't easy for these guys. But they never gave up.
The movie opened with the comical deaths of the Minions former masters. We see a T-Rex take a tumble down a hill and off a cliff, Egyptians crushed by a pyramid, and Dracula killed when the Minions open up the curtains for his surprise birthday party. Read more...