Something about the Fast and Furious movies has captivated me from the beginning. My guess is it's the sweet cars and the fast driving that draws me in.
But there's more to the Fast and Furious movies than the cars and the driving. There's a deeper story woven throughout.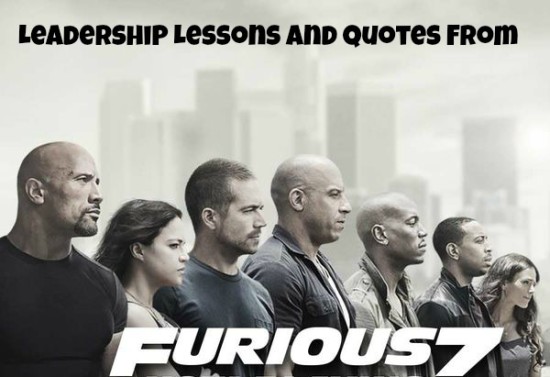 And I realized that as I sat watching Furious 7 with my wife on Saturday. The story goes so much deeper.
1. Dominic Toretto -
They say an open road clears the mind
In the opening scene, Dom and Letti are driving fast on a clear and open road. Dom turns to Letti and utters this line to her.
We in leadership have so much on our minds and so much in front of us, we don't take the time to get somewhere open and free. We don't let our minds see the wide expanse before us. Read more...