I'm currently in Atlanta, GA live blogging the Catalyst Conference. During this time, I'll be dropping the leadership wisdom shared by the amazing speaker lineup.
Christine Caine is a lover of Jesus, wife to Nick, and mum to Catie and Sophie. She travels the globe preaching, teaching, and advocating for justice. Powered by hot, extra-dry, skinny, cappuccinos, Christine is a lover of words who speaks too fast, talks too much, and also writes them down. Christine has authored five books, including Undaunted and her most recent release, UNSTOPPABLE: Running the Race You Were Born to Win. She and her husband Nick have also founded The A21 Campaign, an anti-human trafficking organization that fights slavery around the globe.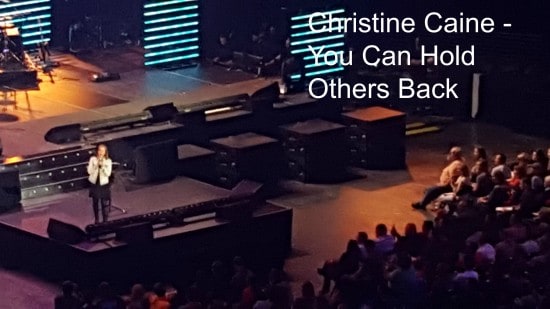 Rise Up And Be Compassionate
We look to the future and see such a sense of vision and purpose. We see what's coming.
But do you see what's truly possible? Read more...